Peace News Summer Camp 2016
A family-friendly and renewably-powered camp from 28 July–1 August 2016.
Peace News Summer Camp helps build a radical movement for the future by creating a living community today.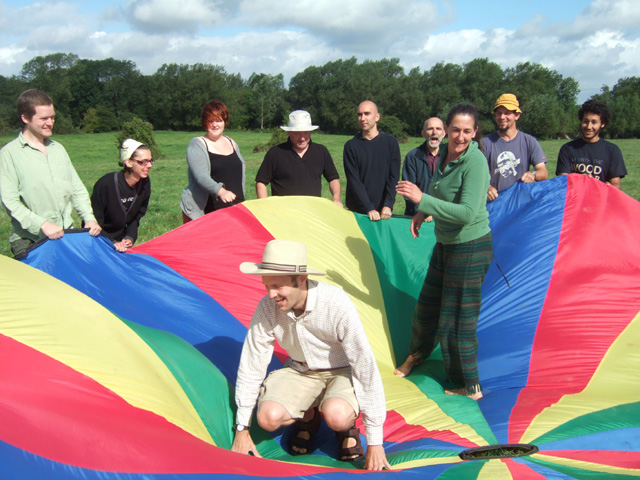 WITH MY HAMMER…
30 July is the 20th anniversary of the acquittal of the four Seeds of Hope women after they disarmed (hammered on) a Hawk jet due to be exported to Indonesia. We will be marking the anniversary at the camp.
Costs: The camp costs £20–£135 depending on income.
Under-14s: £5–£30 by parental income, under-1s free.
Payment can be made by cheque, online or by phone.
Food: (3 meals and drinks): £6–£12 a day for over-14s, depending on income. Children's food by donation.
Individual meals will also be available, or you can self-cater.
Book now: http://bit.ly/bookPNSC2016
Headliners:

Bold, Beautiful, Frontline Folk
Confirmed Speakers:
Leader of the Green Party – Natalie Bennett
Seeds of Hope Ploughshares activist & author of The Hammer Blow: how 10 women disarmed a warplane – Andrea Needham
Director of the Institute of Race Relations and the Head of its European Research Programme – Liz Fekete
Peace Campaigner – Bruce Kent
Anti-militarism Campaigner – Yolanda Juarros Barcenilla
Writer and Anti-war Activist – Milan Rai
The Salvage Research Project – investigators gendered harms in activist communities
We have: workshops and discussions, practical skills sessions, music from Seize the Day, delicious vegan food cooked by Veggies, films, fun and DIY entertainment, a bar, campfires, and activities and facilities for kids and families.
The camp will be held in the grounds of the Crabapple Community, Berrington Hall, Berrington (SY5 6HA) near Shrewsbury.
Here is a video from a felt making workshop held at a Peace News Summer Camp
Summer Camp felt making from Summer Camp on Vimeo.